AirsoftPro Hop up Unit for Well Mb-01, 04, 05, 06, 08, 13, 14 Gen 2
AirsoftPro Hop up Unit for Well Mb-01, 04, 05, 06, 08, 13, 14 Gen 2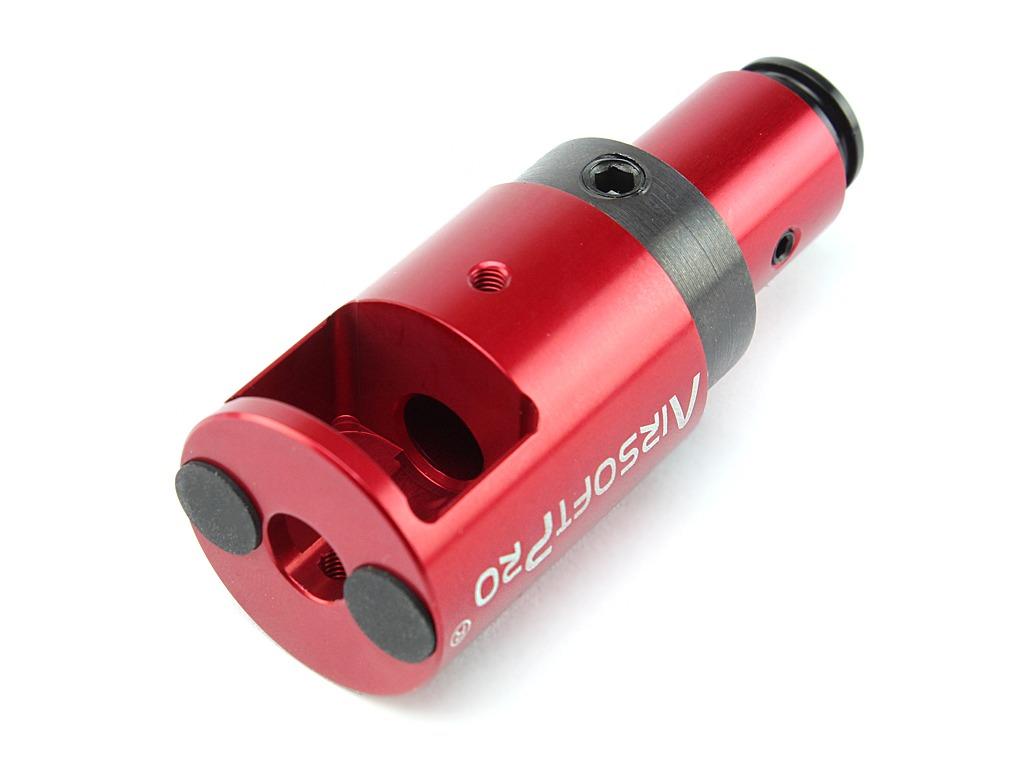 AirsoftPro
Gen 2 Hop unit for Well Mb-01 etc
First of all, it provides very good sealing and high quality, ie. high potential for boosting the performance. Next, the chamber offers the possibility of using original Well barrels and buckings and also AEG barrels and buckings. The user can decide which type of the barrel to use. This is an advantage, because the market offers a wide range of various brands of barrels and buckings, so the customer may choose according to his needs.
The AEG Adaptor is specially molded to minimize air loss and to provide the best sealing. In our test, the muzzle velocity has increased by 7 m/s only after replacing the stock chamber by the AirsoftPro gen. 3. The test was done on a WELL MB-08 (130 m/s vs 137 m/s).
QUALITY AND SMART SOLUTION
CNC production of aluminum alloy (Dural) 6061- T6 with red anodized finish.
The pressure arm is now manufactured on CNC machines and equipped with a push spring for a more reliable function.
Two rubber pads between the chamber and the cylinder head reduce barrel vibrations and improve accuracy.
The centering ring for precision barrel guide with a groove for easy assembly / disassembly.
Availability:
Out Of Stock