AirsoftPro Steel Cylinder for Marui AWS L96
AirsoftPro Steel Cylinder for Marui AWS L96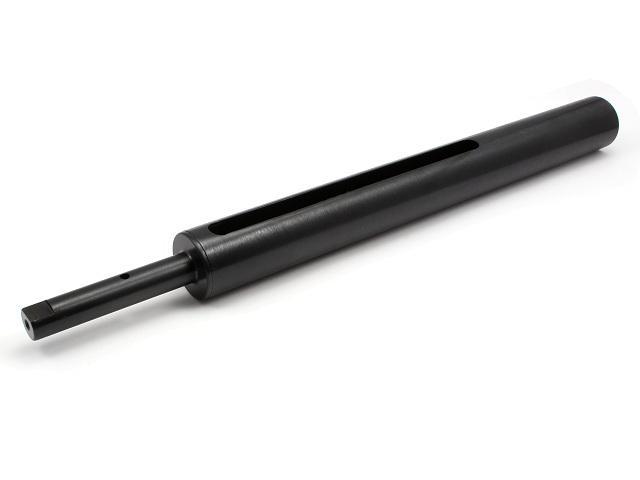 AirsoftPro
teel durable cylinder is required in case of any upgrade. Stock cylinder is made of aluminium and weak. It is easy to damage it with stronger upgrade spring. Our AirsoftPro steel cylinder was successfully tested on the strongest springs. 
 This model is suitable for Tokyo Marui AWS ( you need to remove inner nylon o-rings).  
The cylinder is also compatible with WELL MB4401, 02, 03, 06, 07, 08, 09 with M3 screw. Measure the screw in your WELL rifle before ordering.
Not suitable for Well MB4404,05,10,11.
Cylinder is compatible for the factory original or AirsoftPro pistons or cylinder heads.  It is made on high precision CNC machines in the Czech Republic.
Length: 194mm without handle pin
Total Length: 245,5mm
Inner diameter: 19,95mm
 Outer diameter: 22,05mm
Availability:
Out Of Stock