AirsoftPro Steel trigger sear for L96 (MB01, 04,05,08)
AirsoftPro Steel trigger sear for L96 (MB01, 04,05,08)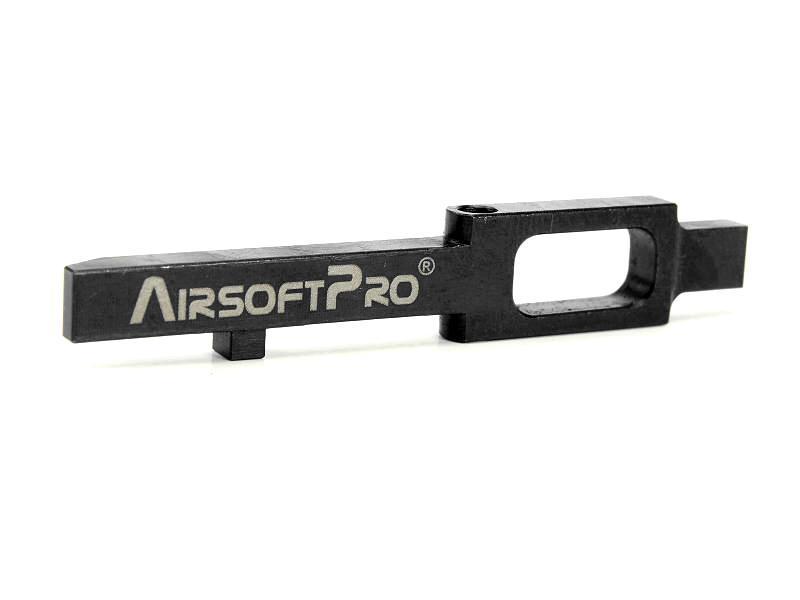 AirsoftPro
Stock trigger sear is usually made of zinc alloy. It is weak and breaks very often. 
AirsoftPro custom trigger sear is made of steel on CNC machines. Surface is hardened on HRC48-55.  This brings maximum durability. Outer design fit in the trigger box without movement and no modification needed.
This part is dedicated for Well / APS L96 rifles. For example Well MB01, 04, 05, 08...