ASG Airsoft BB, Open Blaster, 0.28 3300 pcs.
ASG Airsoft BB, Open Blaster, 0.28 3300 pcs.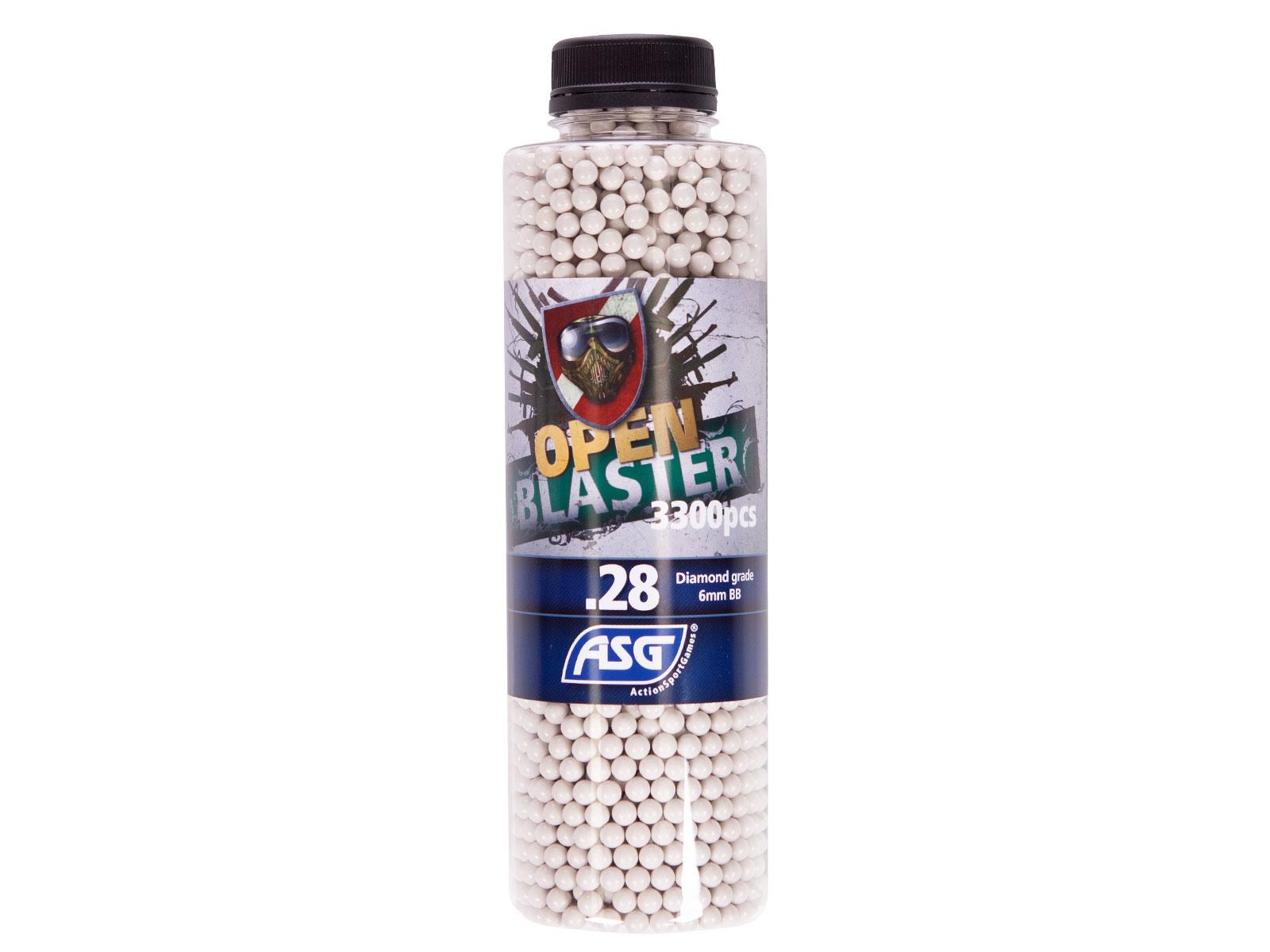 Bulk Buy Discounts
| Quantity Purchased | Price |
| --- | --- |
| 3 - 11 | £10.25 |
| 12 + | £9.25 |
ASG
ASG Open Blaster 0.28g Airsoft BB
A Premium BB, quickly becoming one of our Top sellers, suitable for nearly all AEG's, Pistols including those fitted with Tightbore barrels.
SAVE MONEY WHEN YOU BUY IN BULK. SEE DISCOUNT TABLE BELOW IMAGE 
The New Environment Friendly Airsoft BB for Pro Games. Finally you can go green while maintaining accuracy and consistency in your Airsoft gun. Manufactured to exact dimensions within a +/-0.01mm tolerance. This environment friendly BB will shoot tight groups at long distances. Nontoxic and safe for people and environment tested according to EU and US regulations. The BB's contain PLA, a thermoplastic polyester derived from renewable resources, such as corn starch, or sugar cane. PLA biodegrades in the presence of primarily moisture and oxygen.