ASG B&T MP9 QD Suppressor
ASG B&T MP9 QD Suppressor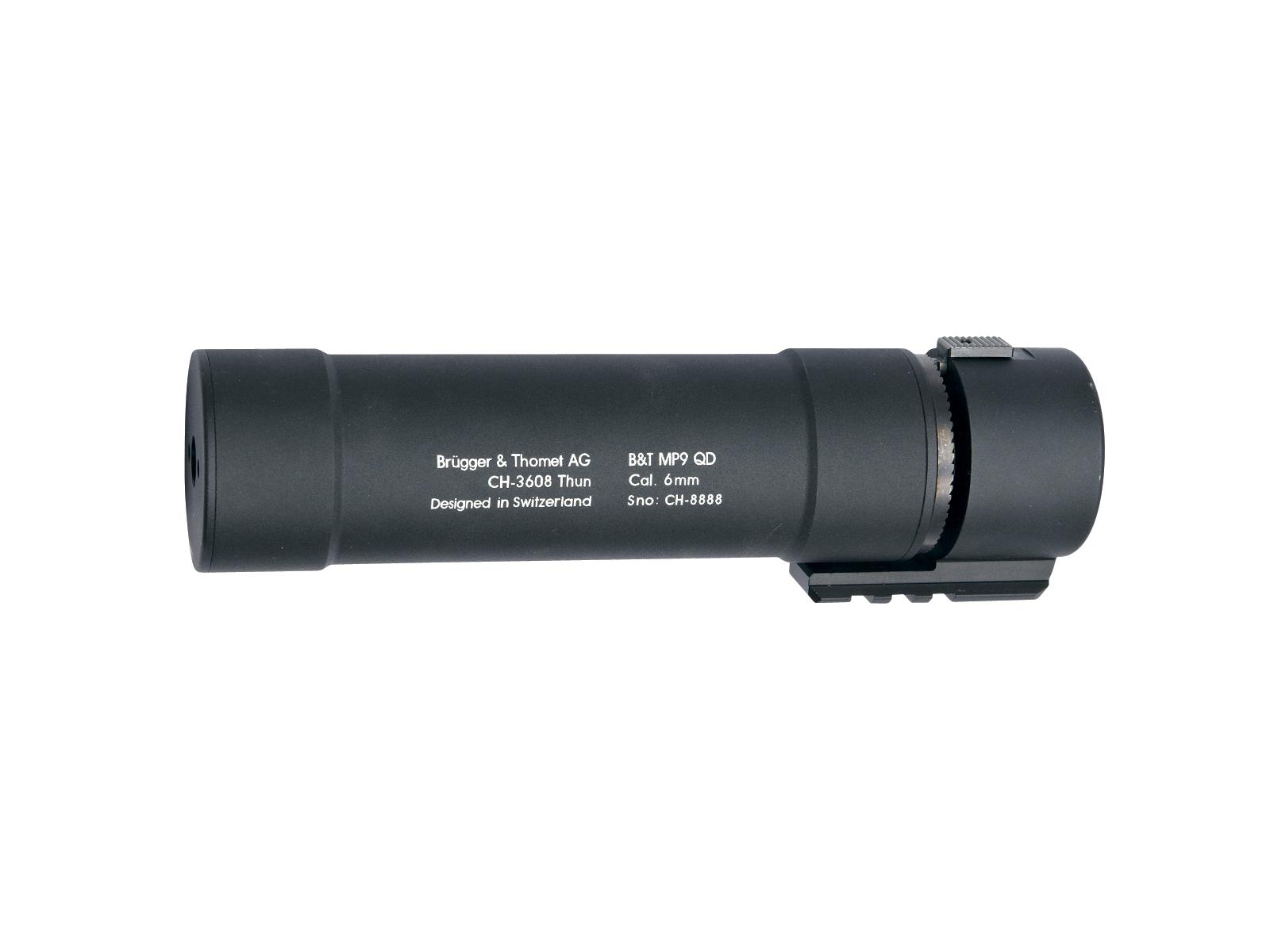 ASG
MP9 barrel extension tube. Designed to appear as the QD silencer made by Brügge & Thomet AG for their popular MP9 sub-machine gun, but made specifically for the Airsoft version. With a superior finish this awesome looking barrel extension tube features a screw-on lock with a ratchet mechanism for a quick and tight fit on the tri-lug barrel on the MP9. It features a short accessory rail that allows mounting of tactical equipment like a flashlight or hand-grip.
Lightweight with authentic markings.
Made of metal.
Colour: Black.
Length: 205mm/8,1 in.
   
Will attach to any 14mm ccw threading with the B&T MP9 QD adaptor.
Due to legal requirements, all barrel extension tubes are empty and without foam or sound baffles. Therefore it feature no measurable sound reduction. It is intended for appearances only.
Availability:
Out Of Stock