Black Cat 90 second Ring Pull Yellow Smoke Grenade - Pack of 5
Black Cat 90 second Ring Pull Yellow Smoke Grenade - Pack of 5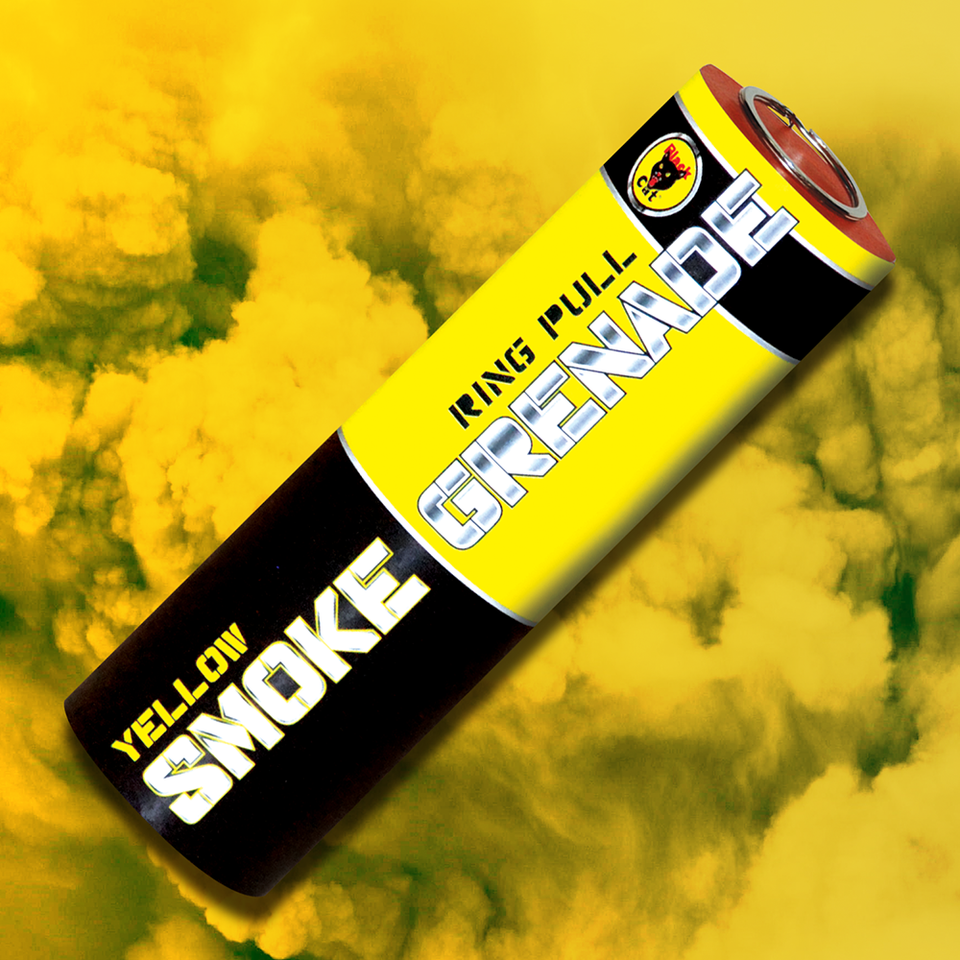 Black Cat
Black Cat Yellow Smoke grenades x5.
Now the Biggest name in UK Fireworks produces a Smoke Grenade for Airsoft & Paintball Use.
Make sure you select your chosen colour from the relevant choices.
The smoke grenade is a premium high volume smoke with a 75-90 second burn time. It provides a thick dense cover with a huge coverage for the ultimate camouflage. The grenade is easy to use, with a simple striker for ignition but more importantly it's reliable and won't disappoint players. 
YOU MUST BE OVER 18 TO PURCHASE AND USE THIS ITEM
THIS PRODUCT CAN ONLY BE SHIPPED TO UK MAINLAND
Please note, the following restrictions apply to all sales of Pyrotechnics sold by Ammo Drop


By purchasing smoke or pyrotechnics from Ammo Drop I understand the conditions of sale & use. We reserve the right to share information if contacted by the police should misuse of these products take place. 
It is illegal to use smoke grenades or any form of pyrotechnics in sports stadiums in the UK. Over 18 use and supply only. Do not use products indoors or in confined areas. Smoke can cause breathing difficulties. Do not use pyrotechnics in public places unless permission is sought. Do not use pyrotechnics in locations which could create panic or concern.  
I have read and understand that pyrotechnics can only be used in controlled areas or on private land and can confirm that I understand these conditions.
Availability:
Out Of Stock