Enola Gaye EG67 Wire Pull Ball Grenade
Enola Gaye EG67 Wire Pull Ball Grenade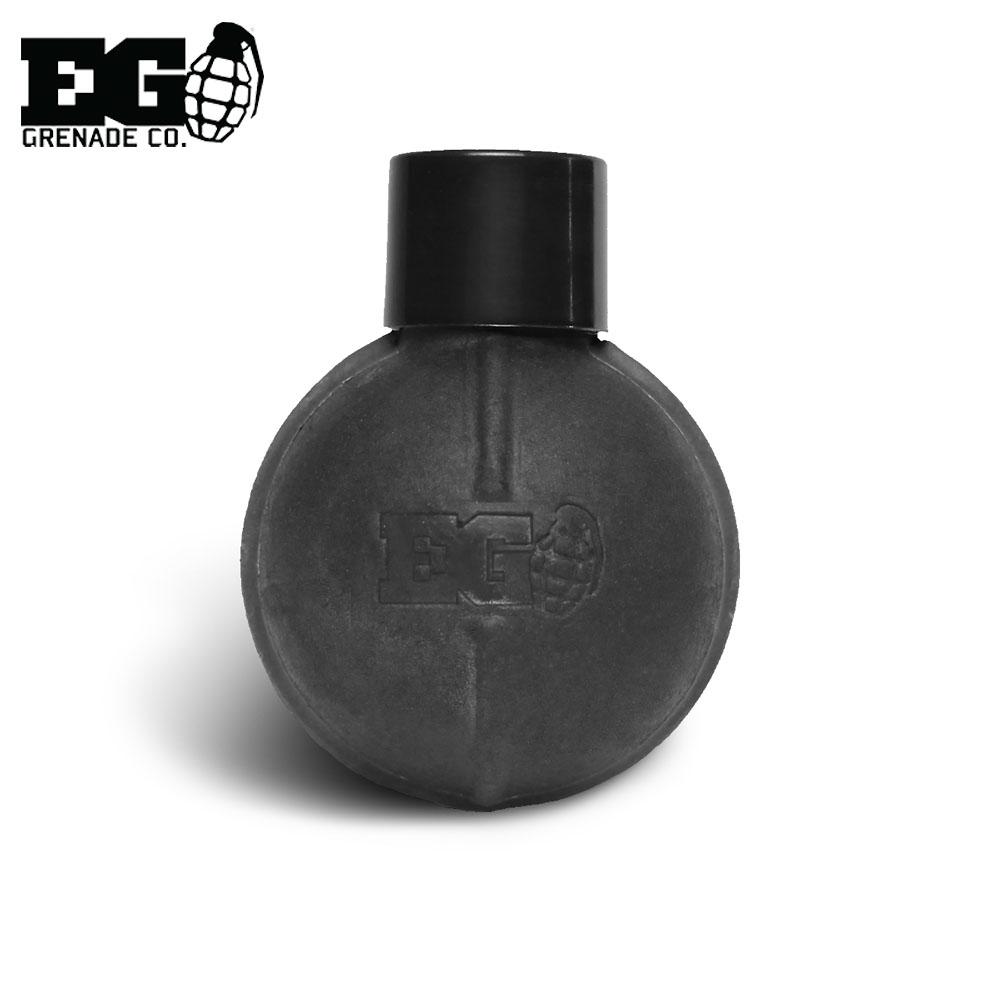 Bulk Buy Discounts
| Quantity Purchased | Price |
| --- | --- |
| 3 - 9 | £3.95 |
| 10 + | £3.65 |
Enola Gaye
The EG67 Frag Grenade is the latest addition to the grenade family from Enola Gaye. Designed to the same size specification as a M67, our new grenade replicates the current issue American frontline version as closely as possible without it being an actual replica.
The EG67 has been fitted with our Wire Pull igniter that pulls straight out of the top of the grenade for quick deployment. The ignition ring is located under the protective plastic cap.
With an effective blast radius of 5 meters+ your game will take a step up with an EG67 in your pouch. Enola Gaye has taken great care in the design so that the unit produces a loud enough bang to be effective, whilst at the same time not popping out your ear drums.
Pull, throw, clear, win
The body of the EG67 Airsoft Frag Grenade is manufactured from paper pulp with a clay pellet fill. The product has been designed with safety and the environment at the top of the list, as a result 95% of this product, including the packaging is biodegradable. Other than an a small plastic bung that locates the igniter, the igniter cup and of course the plastic bag that it is supplied in. The body and all components are otherwise all made from paper, natural compositions and clay.
SAVE MONEY WHEN YOU BUY IN BULK. SEE DISCOUNT TABLE BELOW IMAGE
YOU MUST BE OVER 18 TO PURCHASE AND USE THIS ITEM
THIS PRODUCT CAN ONLY BE SHIPPED TO UK MAINLAND
Please note, the following restrictions apply to all sales of Pyrotechnics sold by Ammo Drop


By purchasing smoke or pyrotechnics from Ammo Drop I understand the conditions of sale & use. We reserve the right to share information if contacted by the police should misuse of these products take place. 
It is illegal to use smoke grenades or any form of pyrotechnics in sports stadiums in the UK. Over 18 use and supply only. Do not use products indoors or in confined areas. Smoke can cause breathing difficulties. Do not use pyrotechnics in public places unless permission is sought. Do not use pyrotechnics in locations which could create panic or concern.  
I have read and understand that pyrotechnics can only be used in controlled areas or on private land and can confirm that I understand these conditions.