Enola Gaye WP40 Wire Pull Orange Smoke grenade - Pack of 5.
Enola Gaye WP40 Wire Pull Orange Smoke grenade - Pack of 5.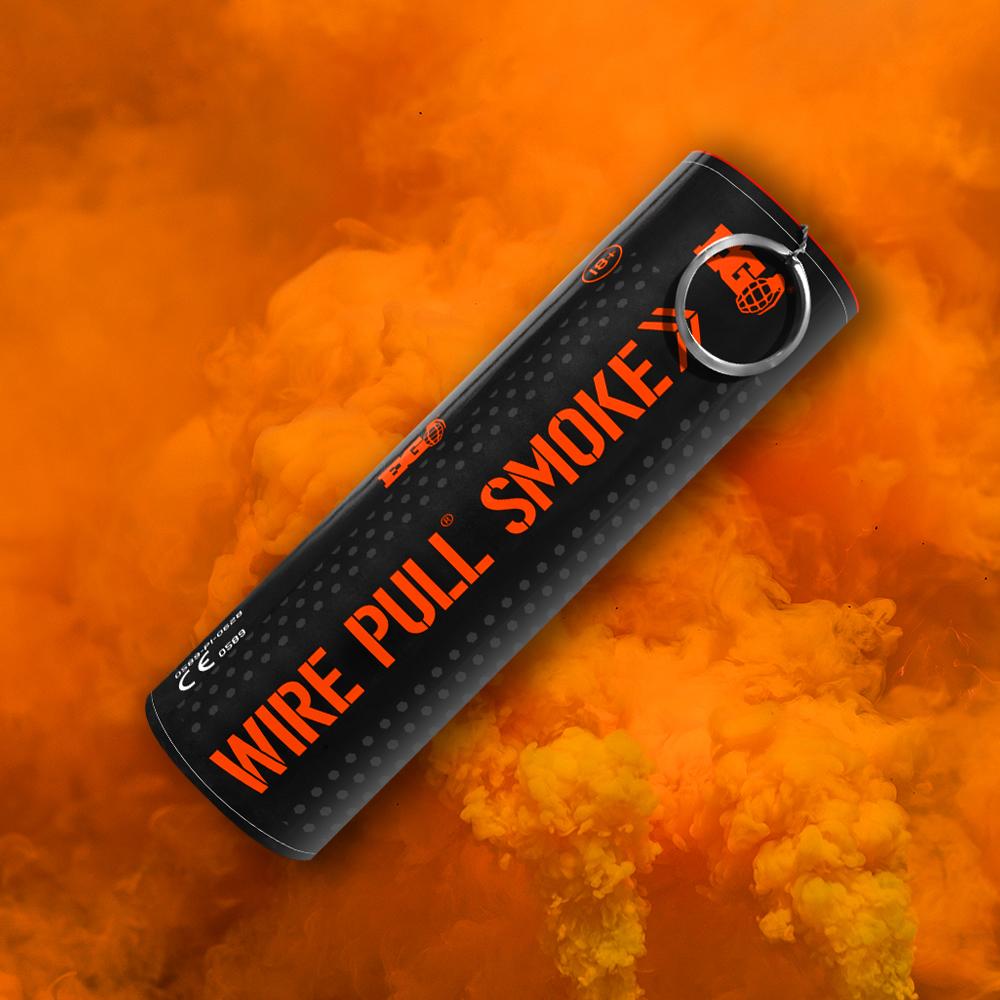 Enola Gaye
Enola Gaye WP40 Orange Smoke Grenade. Pack of 5.
The Enola Gaye Wire Pull® WP40 is the world's most popular smoke grenade. Our original product is available in 9 different colours. Packaged in a compact device, it's simple to use and produces a huge amount of smoke.
To use the smoke grenade, simply pull the ring to the side. What follows is 90 seconds of brilliantly coloured non-toxic smoke. The smoke is delivered from the single vent at the top of the grenade.
The WP40 is commonly used for:
Photography
Videography
Sports & simulation
Events
Industrial testing
Weddings
Gender reveal
YOU MUST BE OVER 18 TO PURCHASE AND USE THIS ITEM
THIS PRODUCT CAN ONLY BE SHIPPED TO UK MAINLAND
Please note, the following restrictions apply to all sales of Pyrotechnics sold by Ammo Drop


By purchasing smoke or pyrotechnics from Ammo Drop I understand the conditions of sale & use. We reserve the right to share information if contacted by the police should misuse of these products take place. 
It is illegal to use smoke grenades or any form of pyrotechnics in sports stadiums in the UK. Over 18 use and supply only. Do not use products indoors or in confined areas. Smoke can cause breathing difficulties. Do not use pyrotechnics in public places unless permission is sought. Do not use pyrotechnics in locations which could create panic or concern.  
I have read and understand that pyrotechnics can only be used in controlled areas or on private land and can confirm that I understand these conditions.
Availability:
Out Of Stock