Jefftron Active Brake II Mosfet with wiring
Jefftron Active Brake II Mosfet with wiring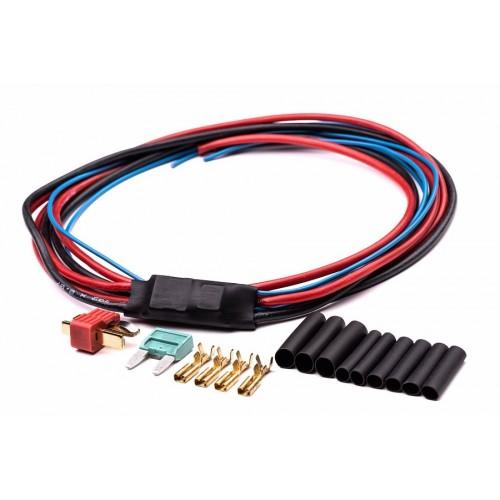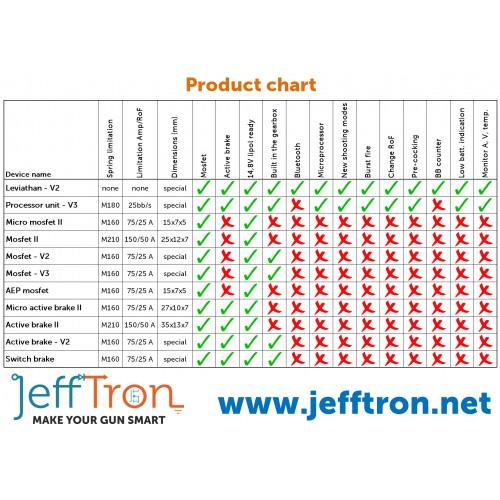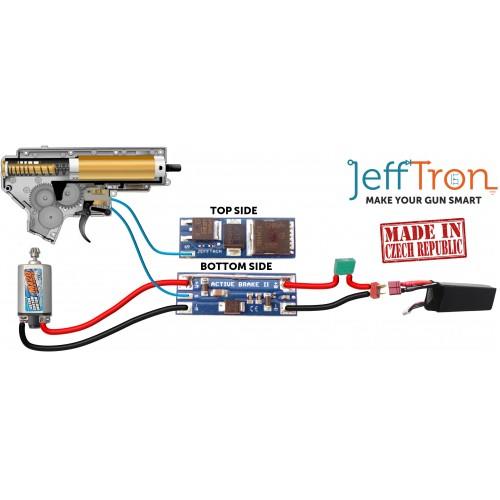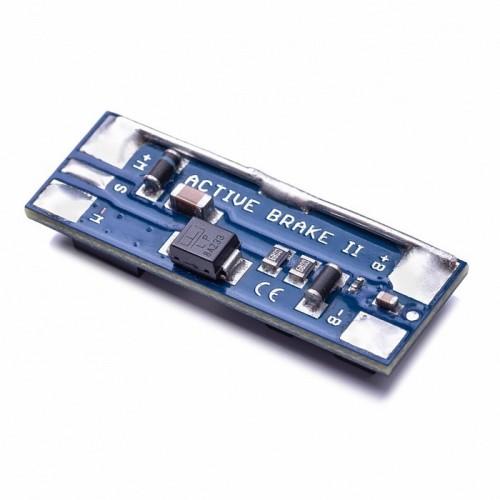 Jefftron
Jefftron Active brake II Mosfet with wiring
Professionally made mosfet with motor active braking designed for airsoft electric guns (AEG).
In semi fire mode piston isn't partially stretched, spring is fully released, parts in mechbox aren't under strain and nozzle locks hop-up chamber in greater part (depends on ROF).
Active break solves multiple shots in semi mode with weapons with very high rate of fire (ROF).
Device increases gun rate of fire and battery holds longer, than with basic wiring.
SPECIFICATIONS:
- Pre-soldered wires allows faster and easier installation into the gun, it is long enough for all kind of weapons. Simply cut wires to the required length and attach connectors (included in the package)
- On the devices are pre-soldered four high quality 1,5qmm (AWG16) power wires covered with silicon insulation and two 0,25qmm (AWG24) signal wires
- Coated with lacquer, it protects device against water
- If you want to use your own wires, choose variant without wiring
- Designed for spring up to M210 (equivalent for current 150A single shot fire or 50A burst fire for max. 30s)
- Specified for common batteries up to 17V (Ni-xx 8.4 - 12V, lipol 7.4 - 14.8V)
- Active braking uses excess energy from the motor to stop it. The braking effect is the most powerful with high torque motor
- 6 wires connection
- Device size 35x12x7mm
- No current consumption in the idle mode
- No sparking on switch contacts
PACKING: - Device with wiring
- DeanT connector male
- 30A mini fuse
- 4x faston female 2,8mm
- 6x black heat shrink tube 3,2mm - length 20mm
- 3x black heat shrink tube 4,8mm - length 20mm
- Installation manual in English