JG V61 (VZ61) Scorpion SMG AEP
JG V61 (VZ61) Scorpion SMG AEP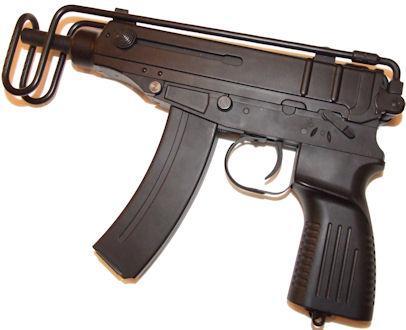 JG Works
JG V-61 Scorpion Airsoft SMG.
Sometimes referred to as Skorpion. It doesnt really matter- its an awesome little gun :)
An Ultra compact gun and an excellent choice as a backup weapon. The Scorpion has adjustable  rotary Hop-Up and comes with foldable stock and adaptor for silencer. Including battery. Features: Detachable rail mount. Silencer adaptor. Folding stock. Battery included. 
100rds mag capacity