Specna Arms Complete V2 Gearbox for M4/M16 Airsoft rifles
Specna Arms Complete V2 Gearbox for M4/M16 Airsoft rifles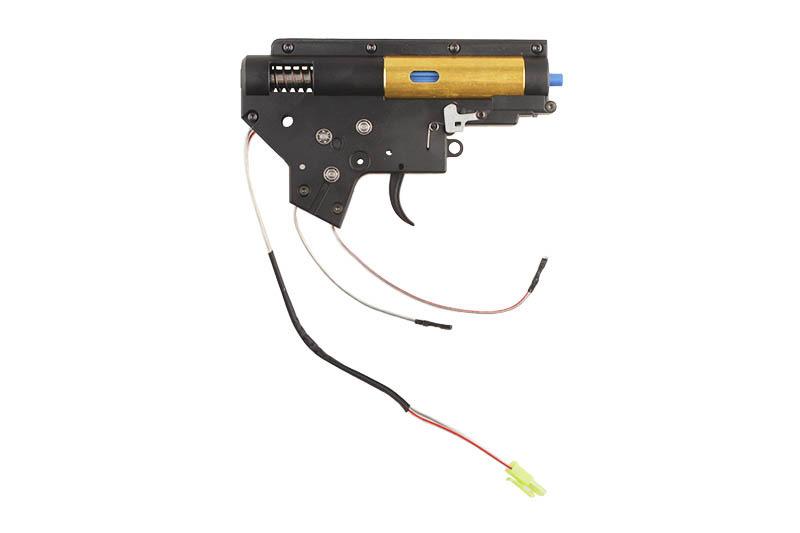 Specna Arms
A complete, reinforced gearbox in the V2 version dedicated to the M4 / M16 replicas. It is an ideal solution for people who want to buy a good gearbox at a reasonable price.
The Casing has been adapted to the installation of 8 mm bearings, and thanks to the reinforced structure, stronger springs for mechanical tuning can be used in it. Inside, there are, among others: steel gears, steel spring guide, M120 spring, light polymer piston with a steel tooth, and a sealed cylinder head with a polymer nozzle.
The kit includes a full gearbox with wiring in the rear part.
Availability:
Out Of Stock