Tokyo Marui 416 Delta Custom black next gen recoil rifle
Tokyo Marui 416 Delta Custom black next gen recoil rifle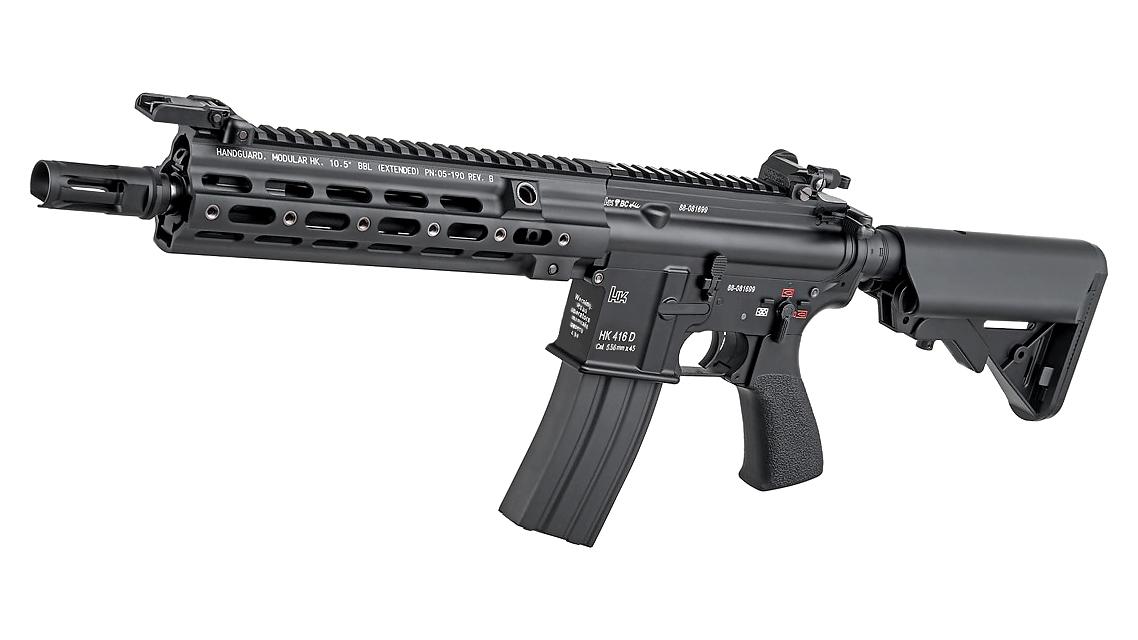 Tokyo Marui
The 416 Delta Custom is based on the original assault rifle designed and manufactured by Heckler & Koch and customised by Delta Force.  It's design is based on the AR-15, specifically the Colt M4 Carbine family.
The 416 Delta Custom is widely used by a number of armed forces, special forces and police forces.
This item is not an official licensed product by HK, Your item will not arrive with trade marks.
Tokyo Marui HK416 Delta Custom Next Gen Features:
Next Generation Recoil Shock Series
290 FPS (Can be upgraded)
Full Metal Body
Safe, Semi-Automatic, Fully Automatic*
82rnd Magazine Included
Auto-Stop When Magazine is Empty
Functioning Bolt Catch
Weighs in at 3.2kg
72cm/82cm Stock Retracted/Stock Extended
14mm CCW Threaded
20mm Rail System
TM SOPMOD Battery – Not supplied. we recommend a modification to use std 7.4v Lipo batteries.
Availability:
Out Of Stock