Tokyo Marui HI-CAPA 5.1 Gold Match GBB Pistol
Tokyo Marui HI-CAPA 5.1 Gold Match GBB Pistol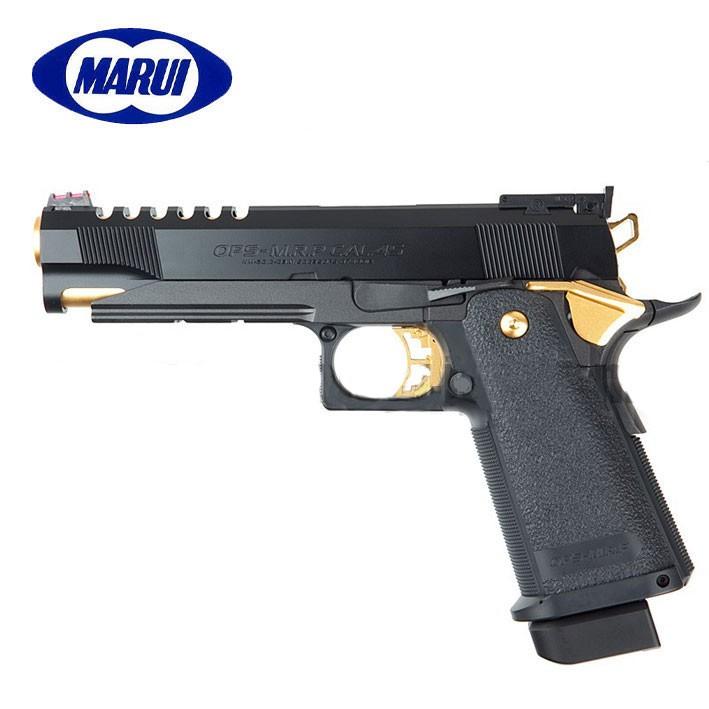 Tokyo Marui
Tokyo Marui Hi-Capa 5.1 Gold Match
    Tokyo Marui airsoft version of the MEU/1911 and Hi Cappa are all highly recommended pistols for skirmishing due to their high quality hop units and high quality internals. This particular model is the standard Hi-capa which like all Hi-capa's benefits from a huge gas capacity magazine and the ability to add a rail (which is included) for mounting a tac light or laser.
    Specifications:
- Velocity: 280 fps*
- Barrel Length: 5.1 inches
- Magazine Capacity: 28 Rounds
Features:
- Single action design
    - Included Rail Mount
This Pistol is desIgned for 144a, Nuprol 1.0 or Green Gas. 
DO NOT USE WINTER GASES SUCH AS NUPROL 3.0,4.0 OR GUARDER BLACK WITH THIS PRODUCT
Availability:
Out Of Stock