WE SMG-8 Gas Blowback SMG - Black
WE SMG-8 Gas Blowback SMG - Black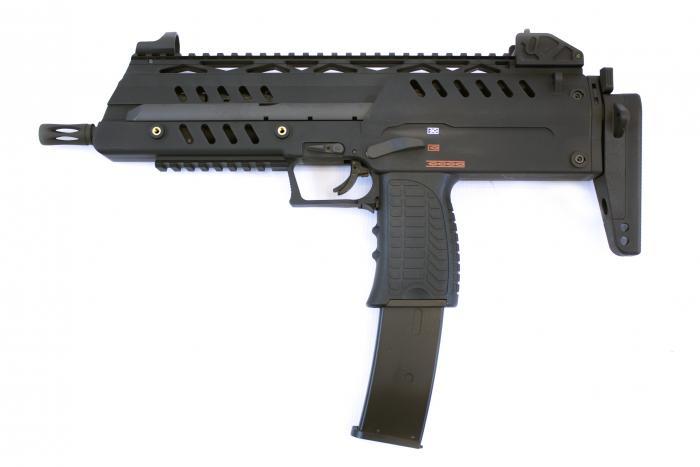 WE
The WE SMG8 sub machinegun replica can"t be referred to as a replica because it is an original project of the WE company which bases on the known and checked construction of the German project sub-machineguns. The fact that this is not a direct replication of any existing weapon allowed the designer to use freely the experiences and solutions from different constructors. This resulted in creating a highly ergonomic construction which is comfortable in use, a construction which has the built and size adapted for its destination: for operating on middle and short distances, predominantly inside buildings.
The replica is equipped with a comfortable collapsible stock what allows to adjust it to the user"s built and individual preferences. There is a 22mm RIS rail going through the top of the replica"s body which allows the mount of a red dot sight. These rails were also placed in the front of the replica, on its sides and under the barrel.
The adjustable hop-up system was adapted in the replica so it significantly improves the replica"s accuracy and range. It is possible to fire in semi-automatic and full automatic firing modes and the fact that the firing mode selection lever is placed on both sides of the replica"s body makes that the replica is extremely easy in use for both, left and right handed shooters.
The replica was presented on the IWA fair in 2013 where is was a subject to great attention of the international airsoft fans society. We would like to invite you to get acquainted with the video prepared by the manufacturer as a response to the questions placed on the IWA fair and with the presentation prepared by the Popular Airsoft portal.
    The set includes:

- the replica,
- a magazine,