Xcortech XT301 Mk2 Pistol Tracer Unit
Xcortech XT301 Mk2 Pistol Tracer Unit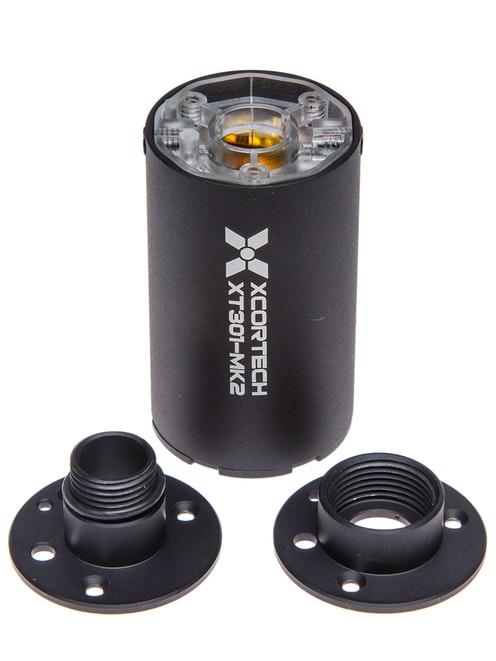 Xcortech
Xcortech XT301 MK2 Compact Airsoft Tracer Unit
Features:
•Can be upgrade your own Silencer to Tracer
•High power UV LED technology.
•Battery last up to 20,000 rounds.
•Can sustain tracer function up to 35 RPS (2100 RPM).
•2 side light sources for optimum illumination.
•Integrated Motion sensor, Auto On/ Off, Sleep Mode (Motion On )
•Built-in Lithium battery.
•Battery level indicator (Green, Yellow, Brown, Red Light).
•Automatic power on / power off control by Motion sensor.
•Micro USB Charging.
•Charge 5 Mins can shoot 1000 Rounds.
•Low power protect.
•When not in use-charge battery every 3 months.
Color: Black
Diameter: 29mm
Length: 60mm
Material: Aluminum
No Separate Pistol Adaptor needed. Now includes different baseplates :)
PLEASE NOTE THIS WILL NOT FIT  MOST RAVEN PISTOLS.
FOR USE WITH GREEN BB'S ONLY.